Heroes now have resistances which can be found by tapping the small green arrow in the top left of hero profiles. Once viewing resistances, there is an "i"nfo icon to tap to see the legend.
Example:
-Crushing -Lightning
-Piercing -Light
-Slashing -Dark
-Fire -Poison
-Ice -Disease
These are important to know for Missions and
PvP battles.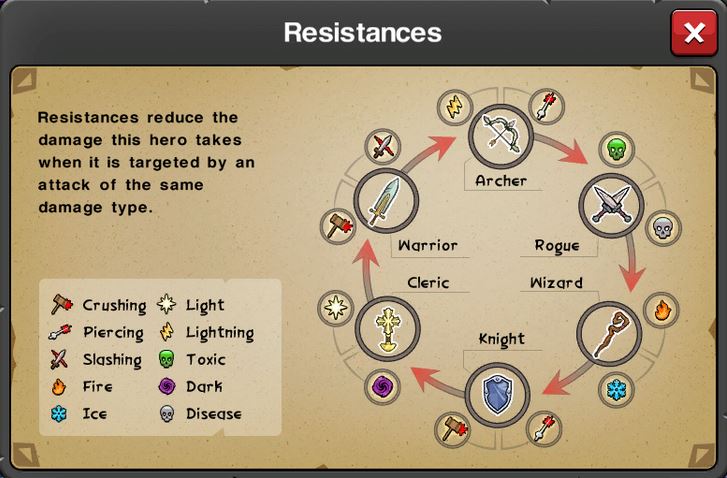 Ad blocker interference detected!
Wikia is a free-to-use site that makes money from advertising. We have a modified experience for viewers using ad blockers

Wikia is not accessible if you've made further modifications. Remove the custom ad blocker rule(s) and the page will load as expected.